Best Exams Wishes / Quotes
It's that time of the year again when a lot of students dread the most! Ah, it's that time again when classrooms turn into battlefields of knowledge, and textbooks become the arsenal for success. Yes, we're talking about exams – those exhilarating yet nerve-wracking moments that shape the chapters of our academic lives.
But fear not, because, in this struggle to pass, there exists a secret weapon, a beacon of encouragement that can light up even the most challenging of paths – nice exams wishes!
Imagine your friend preparing to face the "academic Goliath," armed with nothing but a pen and paper or maybe a calculator. And at that moment, you have the chance to be the cheerleader, ready to shout words of motivation and inspiration.
Consider this article your personal guide to crafting messages that can fuel determination and remind your comrades/loved ones and friends that they're capable of achieving success in the exams. We will embark on a journey through a collection of words that uplift and empower your friends.
Because when the going gets tough when preparing for an exam, genuine encouragement might just be great.
Exam Success Wishes / SMS
Exams don't test your knowledge as much as they test your state of mind. Be relaxed and calm down, I am sure you will do fine. Best wishes to you.
One day before the exam: revise every little thing you learned, because trust me you will need it! Don't forget the grammar, math, physics and literature.

The day of the exam: don't panic, stay calm, pray to God that he will be with you when you write it, and hope that you pass!
This exam does not mean the end of the world,
Trust me, there are worse things that I've heard about,
people dealt with those, too.
Pass the exam, and you'll understand soon.
Good Luck with your exam!
As you march towards the mission,
I wish for your victory.
As you plunge into a deep trance of hard work,
May you finish successfully.
Good Luck!
Let your hard work propel you to a speed so fast that good luck has no choice but to ride with a winner like you. All the best for your exams.
There is a saying: "Don't stress, do your best, forget the rest!" Remember this when you'll start your exam, just stay calm, write what you know and pray that you pass!
Sweaty palms, shaky hands,
A hope that the exam soon ends.
Butterflies in your stomach, this you cannot bear,
But know that we have all been there.
Let the fear wait,
Because you'll do your tests great!
As your girlfriend, it is my responsibility to wish you good luck for your exams with a hug and reward you with a sweet kiss if you do well. Here's a hug and I hope that you earn your kisses. All the best dear.
Before you go and take the exam, just relax, you already know everything, take a walk in the afternoon, watch a film, listen to some music and have a good sleep. Good luck for your exams!
More Exam Success Wishes below
The most unfulfilled desire
Of all science students is
A bomb should have
Fallen instead of
An apple on newton!
Sometimes Doing You Best
Is More Important To Being The Best.
Do You Best In Your Exams.
To Accomplish Great Victories,
We Must Dream And Act,
Plan And Believe.
Hope You Have Done All This Towards Your Exam.
Best Of Luck!
Proper Planning And Preparation Will Make You Successful.
Hoping That You Have Planned And Prepared
Well For Your Exams.
All The Best!
Wishing You Good Luck For Your Exams.
Be Patient And Have Faith In Yourself.
Everything Will Will Work Out For The Best.
Here's Wishing You
All The Best For Your Exams.
May You Succeed
In Everything You Do!
Study While Others Are Sleeping,
Work While Other Are Lazing,
Prepare While Others Are Playin
And Dream While Others Are Sleeping.
This Is A Surest Way To Success.
You May Never Know
What Would Be The Result Of The Exam
To Will Appear In,
But Also Think That
If You Don't Appear
There Would Not Be Any Result
May Be It Will Not Be Easy.
But It Will Surely Be Worth It.
Strive Hard And You Shall Succeed.
Good Luck For Your Exam!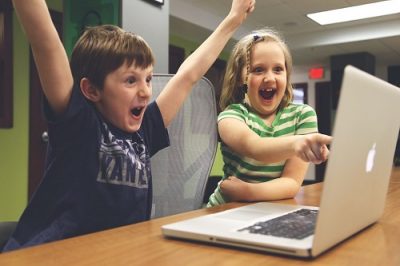 Trusting Yourself Will Not Make
The Mountain Smaller
But It Will Make The Climbing Easier
Go Ahead And Climb Your Mountains
And Emerge As A Winner.

Good Luck in Exams
Every Exam In Our Life Makes Is Better Or Bitter.
Every Difficulty Makes Us Or Breaks Us
The Choice Is Ours Whether We Want
Come As Victorious Or A Victim.
Believe In Yourself,
Your Hard Work And The Efforts You Have Put-In.
Success Will Be Yours In The End.
You Will Pass The Exam With Flying Colors.
During An Exam,
We Look Up For Inspiration,
Look Down In Desperation
And We Look Around Here
And There For Information.
All The Best For Your Exams.
All The Best For Your Exams.
However, Please Remember That
Great Grades May Not Necessarily
Ensure Success In Your Life.
So Don't Get Hassled By Your Exams.
Take Them In Your Stride.
It Is Amazing To Know
That Out Brain Works 24 Hours Of A Day
From The Time Of Our Birth.
I Wonder Why It Only Stops
At The Time Of Writing Exams.
Exams Just Don't Start And End
In The Examination Hall.
You Entire Life Is An Exam Which,
If You Put In Efforts,
You Will Come Out Of With Flying Colors.
Don't Give Up And Continue
To Win All The Exams In Your Life.
Incoming Search Terms
wishes for exam, success wishes for exams, exams sms, success messages during exams, exam success messages, exam success sms, exam success wishes