Good Morning Messages For Lovers
Nothing starts a day better than a lovely good morning message from the one you love.
Express your feelings to your loved one by sending them a romantic good morning message.
Here are some cool good morning messages for that special lover of yours…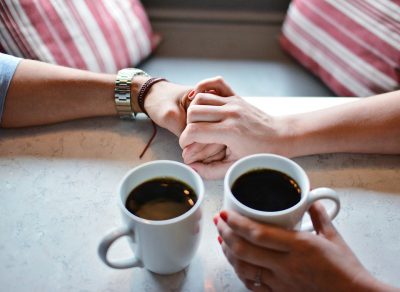 A Morning Text Does Not Simply Mean, "Good Morning!" Rather, It Comes With The Silent Loving Message, "I Think Of You When I Wake Up."
Being In Love With You Makes Every Morning Worth Getting Up For – Good Morning!, Sweetheart!
Every Morning Reminds Me Of All The Wrong Dreams I Had Been Chasing All My Life Until I Found The Right One You! Good Morning!!
I Am Always Excited To Wake Up Each Day Because I Know There Is Someone Worth Waking Up For. Good Morning! To The Sweetest Person I've Ever Known.
I Just Woke Up And You're Already On My Mind. Good Morning Sweetheart!
I Thank God For Giving Me Eyes To See The Beauty Of The Sunrise, Nose To Smell The Fragrance Of The Blooming Flowers And A Heart To Love The Most Wonderful Person In My Life. That Is You, My Dear. Good Morning!!
I Tried To Think Of The Sweetest Way To Wake You Up. But All I Can Think Of Is You. So I Ended Up Giving You The Simplest Morning Greeting My Heart Could Ever Know – "I Love You".
I Went To Sleep Last Night With A Smile Because I Knew I'D Be Dreaming Of You – But I Woke Up This Morning With A Smile Because You Weren't A Dream. Good Morning! Baby!
A thought of you, and I don't need that first of coffee…at least not right away…maybe later, but for now, I'm good.
I may not be able to whisper sweet nothings into your ear at night, but I can type them to you in the morning! I love you.
Every new morning brings a new beginning, like a fresh page to write on; scribble my name a few times, won't you? Love you.
Just thinking about you makes me feel like tackling the world. You are the reason I take vitamins with my toast and coffee. Have a great day!